A PAGE FROM BILLY RAY'S JOURNAL - AGE 8
"If I could make anything, I would make peace and stop violence and help homeless get a home and help people that are in the hospital and hep orphans get a home and get them a mom and a dad and help orphans get lots [of] money so they live in their house house if they don't have a home yet. Because I don't want violence and sick people and homeless people dying because [they] have no food or water to drink"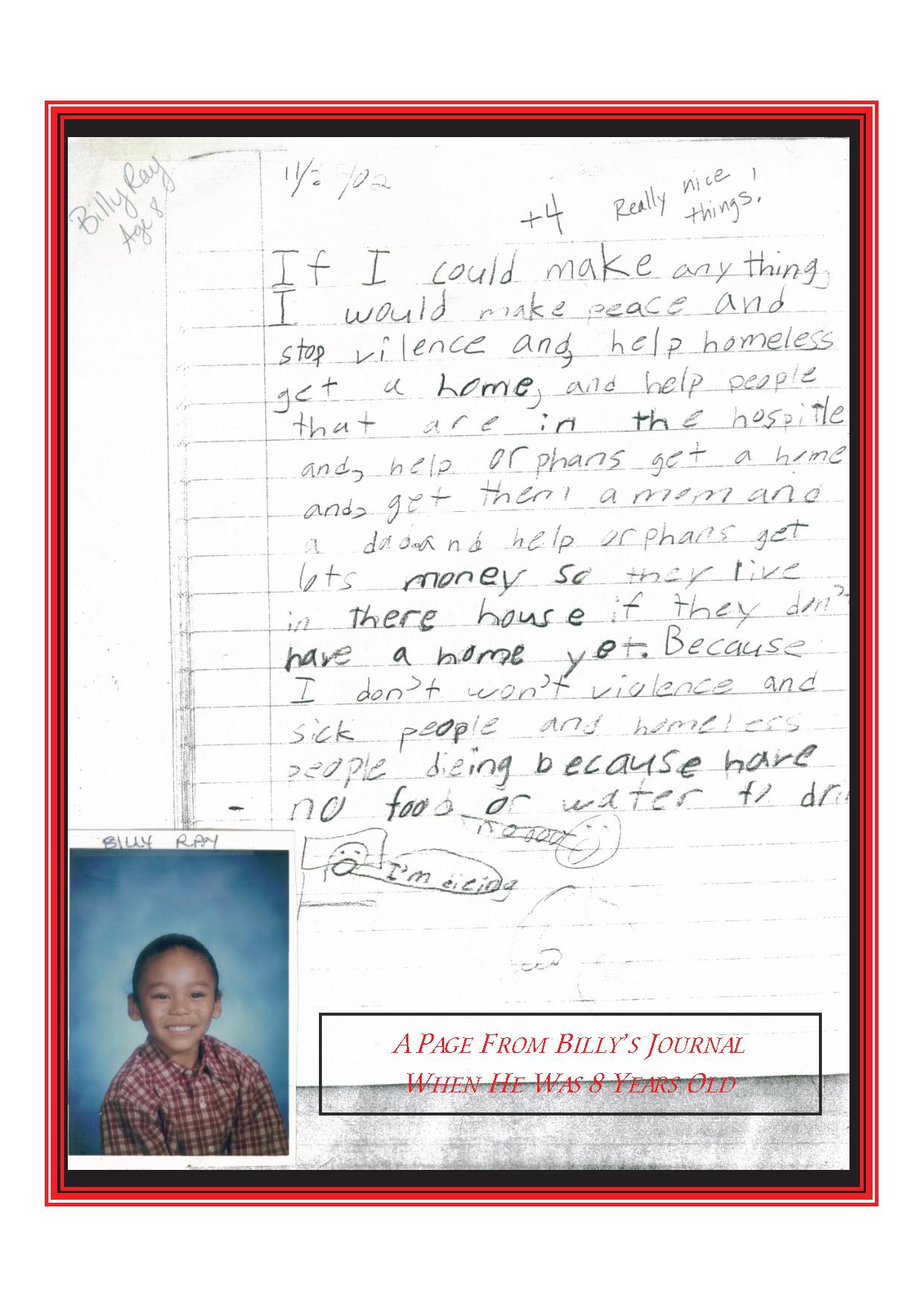 Watch as Billy Ray accepts an award at Roosevelt Heights COGIC
Billy Ray said...... "sometimes making a difference is as easy as making sure you have an extra pencil for the kid in the desk next to you".....
Thanks to the folks at PeaceOut Inc., high school students were given pencils with those words on them.... this was found in someone's locker.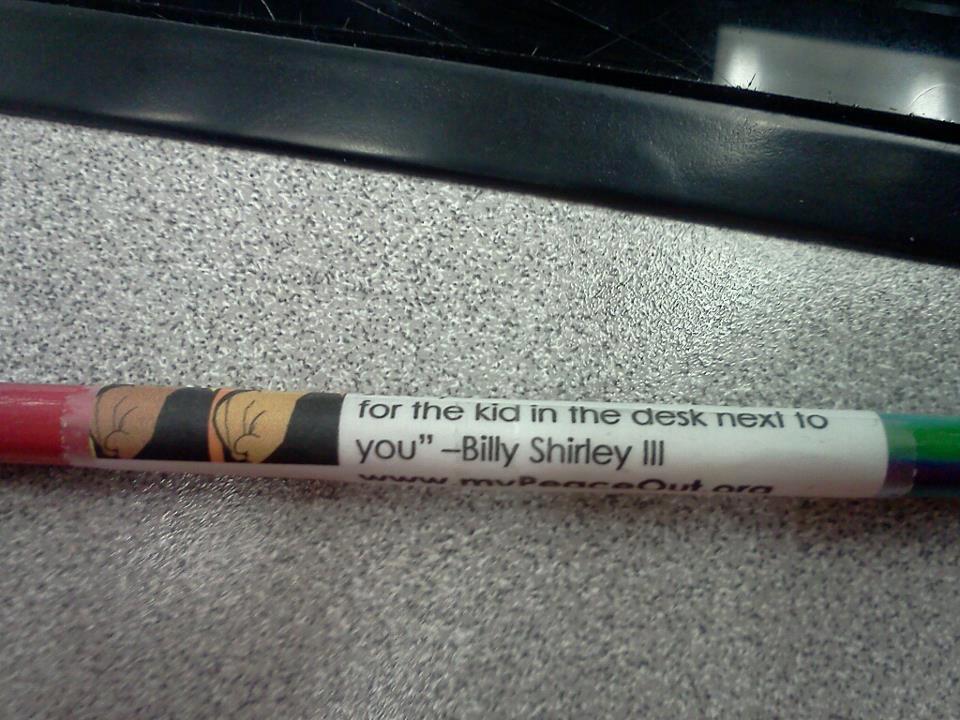 Yearbook GradAd